After a rough day in the Punjab Assembly, Chief Minister Pervaiz Elahi was able to secure 186 votes of confidence to save his position.
Rana Sanaullah, the federal interior minister, has disagreed with the figures. After the Opposition staged a walkout, Sanaullah alleged in a media interview that several members of the treasury benches were not in the nation, despite PTI's assertion that they were there for the session.
After a lengthy day marked by a heated standoff between the opposition and the ruling coalition, the vote finally took place.
Following their vocal protest, the opposition legislators left the Punjab Assembly without being able to prevent Chief Minister (CM) Pervaiz Elahi's vote of confidence.
The opposition MPAs encircled the PA speaker's desk and hurled chairs at the government legislators. The security guards prevented them from getting close to Speaker Sibtain Khan's dice.
In the session in which PTI leader and Punjab Assembly member Mian Aslam Iqbal presented a resolution expressing confidence in the Chief Minister, Punjab Assembly Speaker Sibtain Khan presided over.
Details show that Pakistan Democratic Movement (PDM), the opposition alliance, skipped the meeting while 186 members of the ruling coalition expressed trust in the leadership of the chief minister.
Prior to it, the members received a briefing on the voting procedure from the secretary of the Punjab Assembly. In the interim, protesters gathered in the Punjab Assembly. The agenda was torn up by the combined opposition members. After then, all actions In anticipation of the Pakistan Muslim League Nawaz's anticipated protest, the Punjab Assembly prepared strict security precautions (PML-N). Before the vote, a security team was stationed by the speaker's dice.
PTI (Pakistan Tehreek-e-Insaf) and its pools made an unexpected move. Pervaiz Elahi, the chief minister of Punjab, was declared to have won the confidence vote, according to Speaker Sibtain Khan.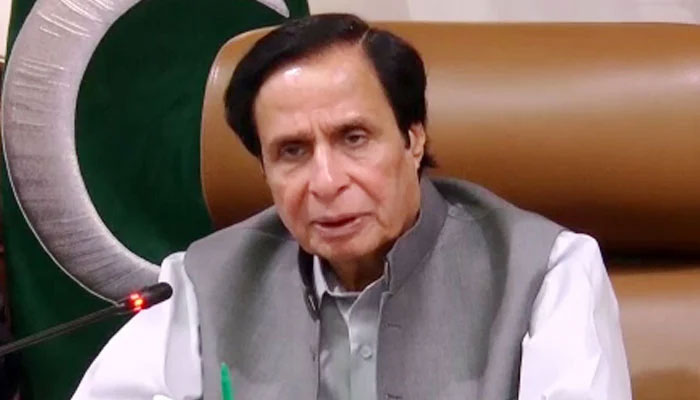 The opposition MPAs were invited by the speaker to count the number of legislators present in the assembly room.
Later, the opposition requested that the session be called to order by the PA speaker.
The opposition MPAs should stop ordering him about, according to Speaker Sibtain Khan. Even t hough there was a unanimous vote of confidence, he refused to call the meeting to a close.
The vote of confidence would be appealed in court, according to Sanaullah and another PML-N leader.
In a video speech at a parliamentary party session, PTI Chairman Imran Khan was all praise for PTI-PML-Q MPAs